Set up an approval workflow
Create an automated workflow tailored exactly to your organisation's needs
Add any number of approval steps
You can have as many steps as you like, just add the required number to reflect your approval process.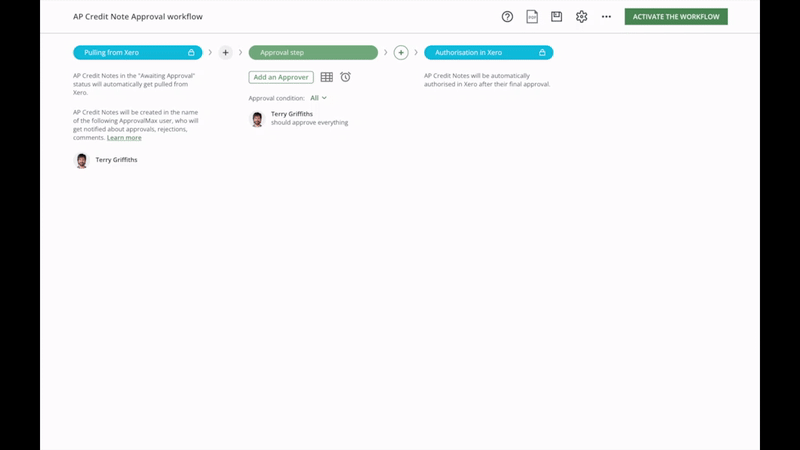 Select approvers for each step
Add the approvers and specify which person is to approve which documents: e.g. the Marketing Director approves all the Marketing Department's expenses.
Set up an approval matrix for each step
Every approval step has its own approval rules and you can add as many approvers as you like to each of them.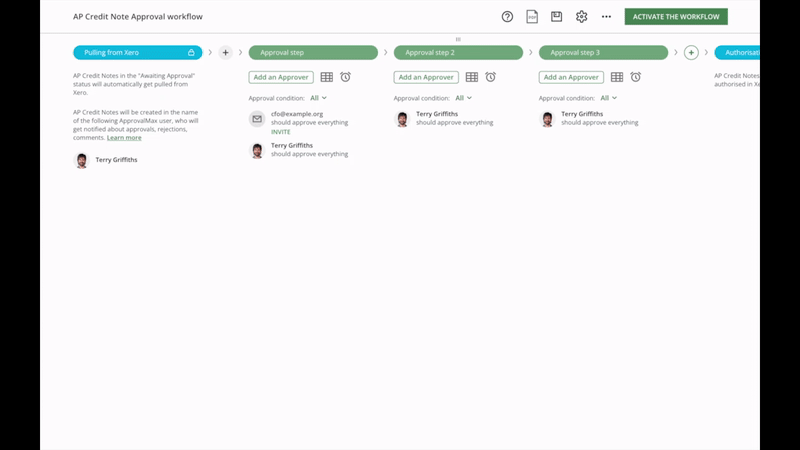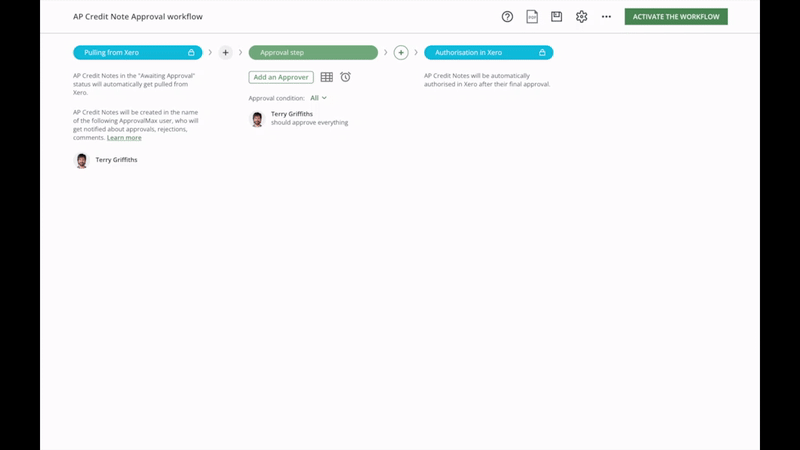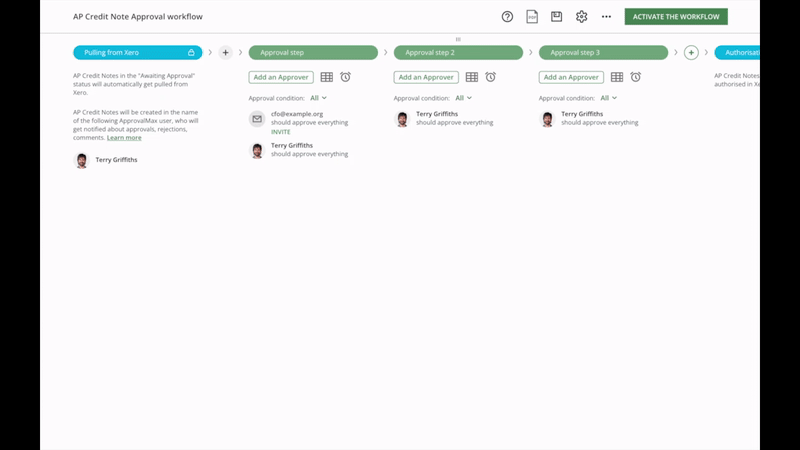 Document approval
Review and approve bills and purchase orders wherever you are
Approve in the web app
Use the "Requires my decision" folder to go through all documents awaiting your approval.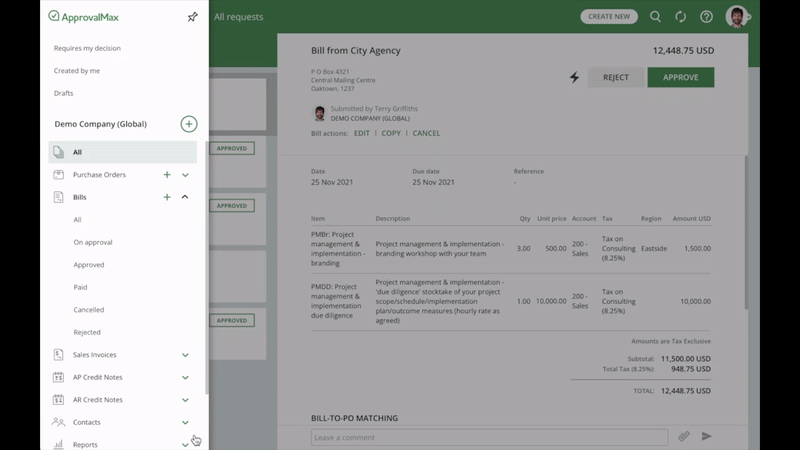 Approve from an email
You'll have all document details in the email notification and can use its "Approve" or "Reject" button to make your decision there and then.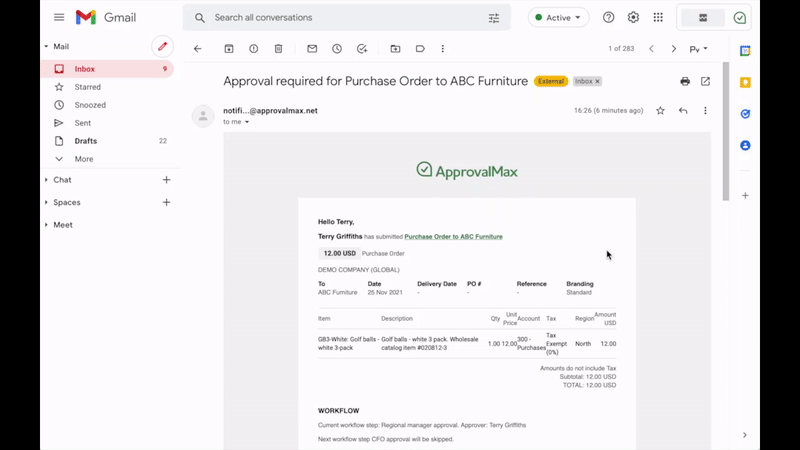 Approve via our mobile app
You don't need to be at the office to approve - with our mobile app you have all documents awaiting your approval including the relevant data at hand and can make your decision on the go whenever you have a minute.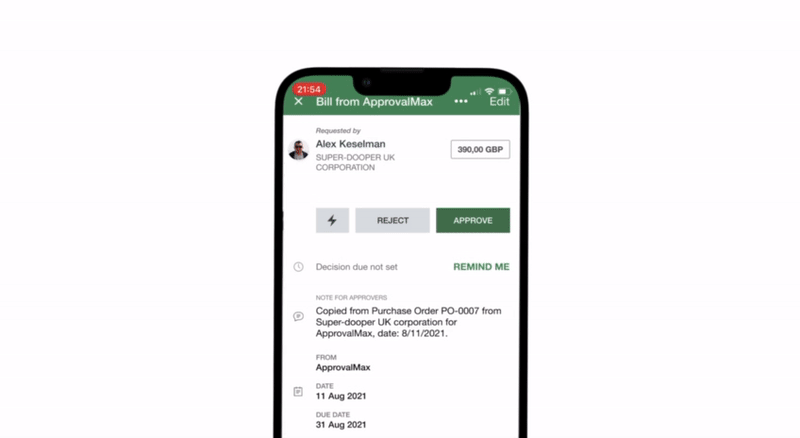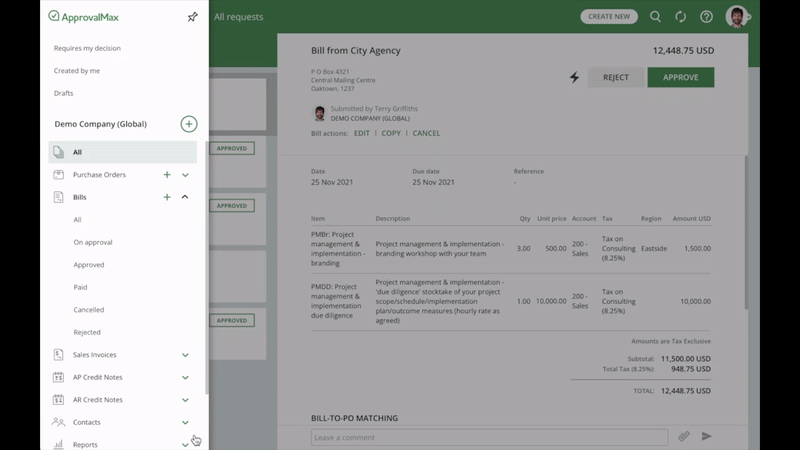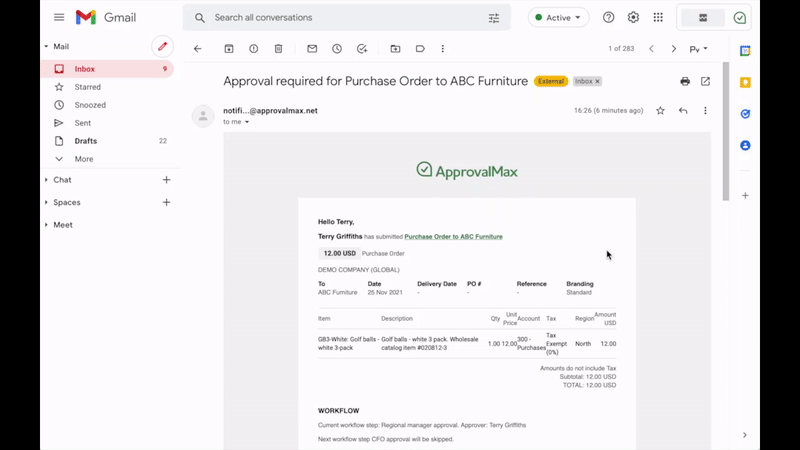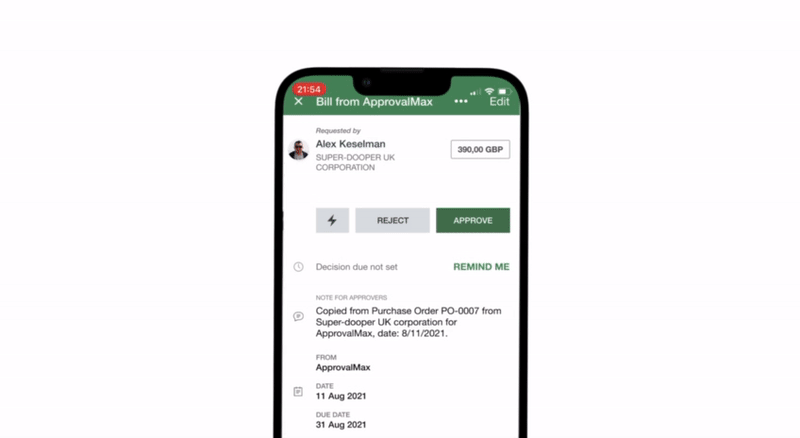 Audit trail and reporting
Get automated audit trails and set up adjustable reports
Automated audit reports
For each approved document a detailed audit report is created automatically and posted to the general ledger along with it.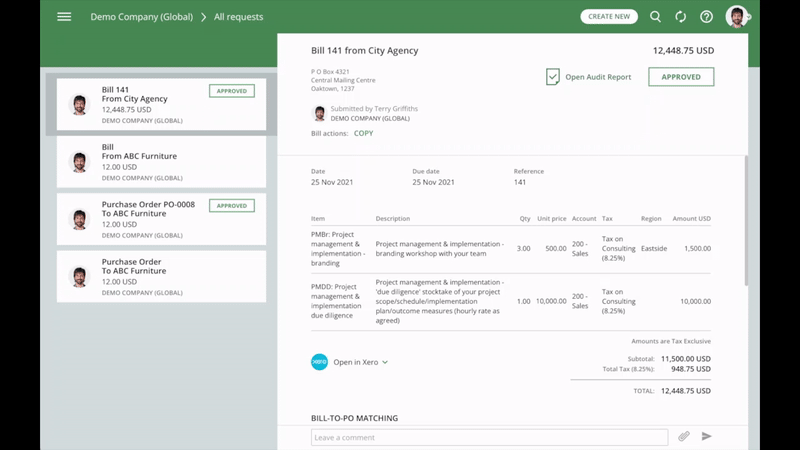 Built-in and custom reports
In ApprovalMax you can generate reports on documents pending approval, documents approved, potential fraud detected as well as quickly create new reports using various filters.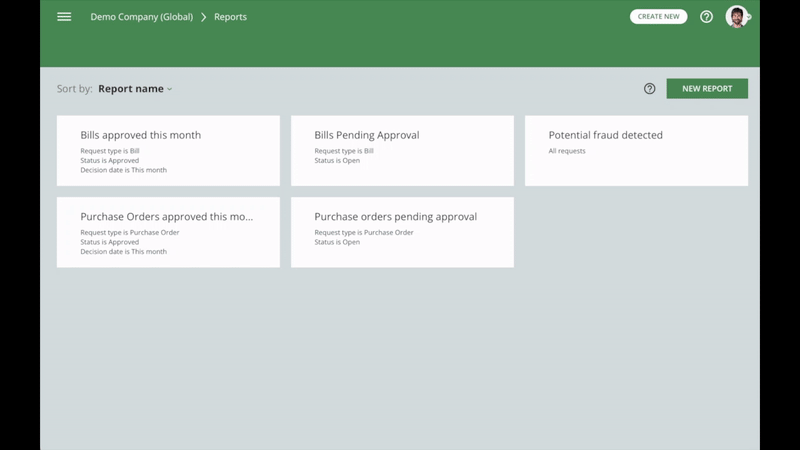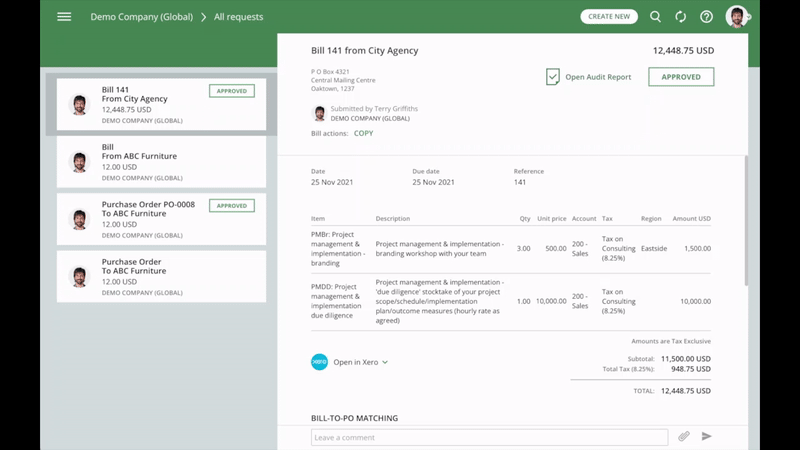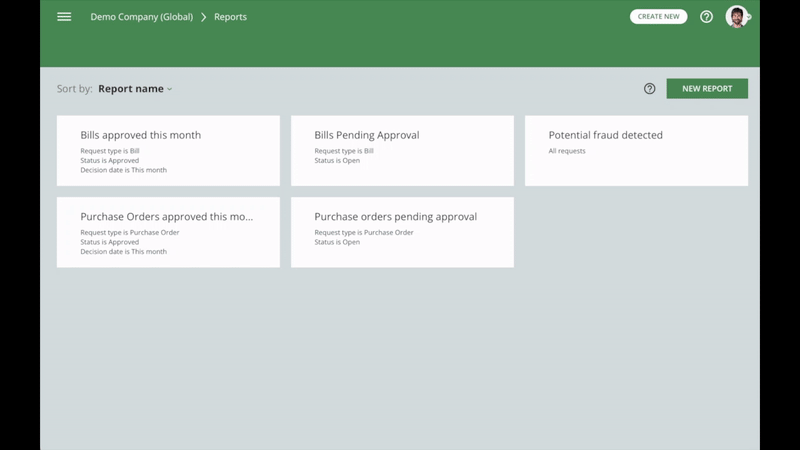 Why our customers
❤

using ApprovalMax?
Stay safe and keep approvers out of your
accounting system
ApprovalMax makes it easy to safeguard your data by making sure decision-makers only see information that's relevant to the documents they need to approve.
Manage your delegation of authority with
flexible approval workflows
Set up workflows and rules for decision makers at each approval step. No matter how complex your delegation of authority policy is, ApprovalMax can automate it.
Benefit from automatically generated
audit reports
Improve the auditing process by automatically attaching audit reports to every approved document in your accounting system. You can also give auditors 'read-only access' to all approval workflows.
How much could your organisation save with ApprovalMax?
Maximize your impact and see how much you can save by automating your approval workflows and streamlining your finance function.
Product demo webinars
Find out how ApprovalMax can speed up your approval process, make it easier for your approvers, and reduce manual work.
Can't make it to the live session?
Customers
❤

using ApprovalMax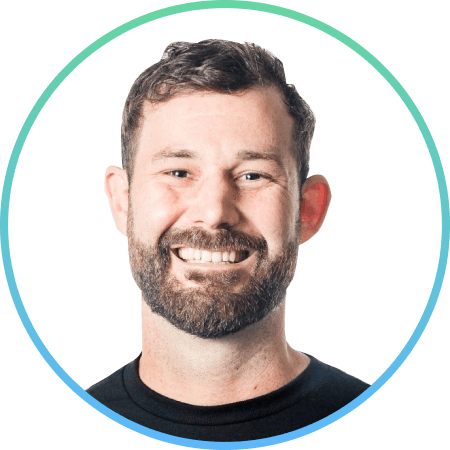 Technical director, TINKA Consulting
"Automating approvals and processes can save a lot of time and, therefore, money. One of our customers with 30 staff actually reduced costs by 39,000 AUD per year. We measure the time spent, so, the larger a business is, the bigger the savings. Another great example is a business with over 140 staff that achieved a total reduction of over 150,000 AUD per year. Implementing the solution here meant 2.5 days a week of the accounts administrator's time could be reallocated to other activities."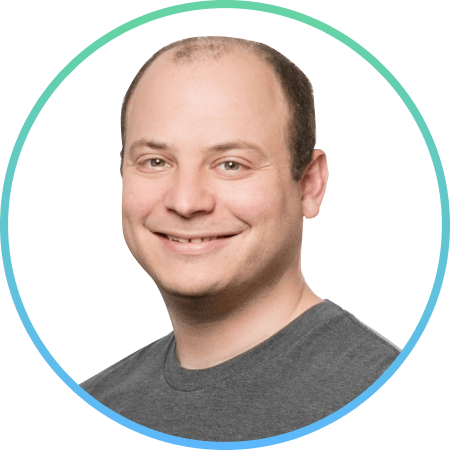 "ApprovalMax provides exactly what we need. Since Xero does not have a very good approval process in place, ApprovalMax takes care of this really well. You can set it up in 5 minutes and the integration works a treat. No more bugging Approvers to have them log into Xero and sort out approvals!"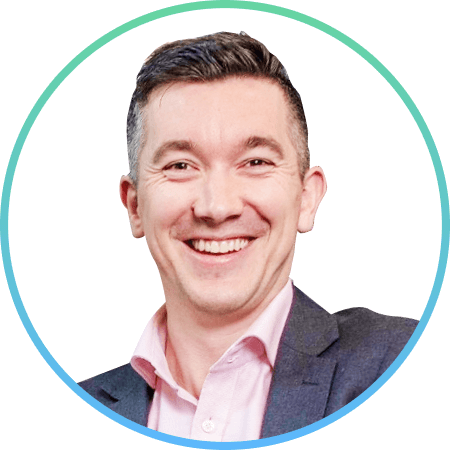 Associate Director, Business and Private Client Advisory, SW
"Proud of our history and prouder still of our forward-thinking capabilities, we've kept our finger firmly on the pulse of technological trends and how they apply to our clients' specific business case requirements. Complementing a cloud accounting platform with an approval management app is very rewarding. It boosts productivity and helps you establish a proactive, real-time decision-making process that ensures better process efficiency and higher executive accountability"
ApprovalMax is a
Multiple Award winner
App Partner
of the Year 2022
App Partner
of the Year 2021
App Partner
of the Year 2020