Who is it for?
ApprovalMax has direct benefits for accounting and bookkeeping firms that provide the following services:
Cashflow and bill management
Audit, compliance and advisory
ApprovalMax enhances the performance and efficiency
of firms that manage accounts payable
Improve
client experience
ApprovalMax minimises the risk of human error and provides your clients with an easy way to approve financial documents. By automating the approval part of accounts payable process you also get better data and can prepare reporting faster.
Share responsibility

and reduce your firm risks

If you're paying bills on behalf of your clients, it's important to ensure you're only paying approved bills. ApprovalMax ensures your client understands the details of each bill, so you can make payments with confidence. Sharing this responsibility reduces fraud risk and means bills can be paid on time.
Standardise

your clients' approval workflows

Whether your clients are using Xero, QuickBooks Online, or NetSuite, you can rest easy knowing there's a trusted blueprint for their approval process. This saves time and effort, especially when onboarding new clients.
Make your audit process
easier
With automatically generated detailed audit report you can say goodbye to hours of audit preparation. All authorisation information is just within several clicks.
Keep your GL
for accounting staff only
When using ApprovalMax, there's no need to give users from your client's business access to Xero to approve financial documents. They only get notifications for the bills they need to see and approve when it suits them. This keeps financial data safe and private.
Build
flexible

approval workflows

The approval matrix in ApprovalMax allows users to set up custom and multi-level approval workflows. Transactions are reviewed and approved by those with delegated authority, based on their specific roles and responsibilities, providing time-savings and consistency with each approval.
Get accurate

reporting and forecasting

When the clients are involved in the invoice reviewing process, transaction coding becomes more accurate. When authorisation is completed on time, you can feed that real-time data right into your reporting and forecasting.
Broaden your
service offering
With our unique batch payment approval workflow, you're one step closer to adding treasury services and cash flow management to your service portfolio. Budget checking is another feature that can be a service you could offer to your clients.
Key ApprovalMax features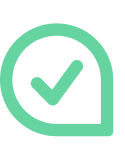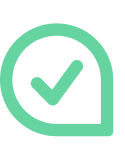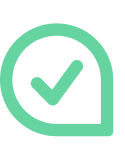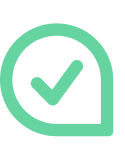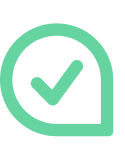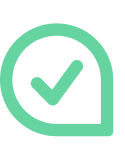 Become an ApprovalMax Partner
Our Partner Programme is designed for accounting and bookkeeping firms who provide accounts payable processing services to their clients. It is also for cloud integrators, advisors, and resellers who want to become experts in ApprovalMax to pass on the benefits of the features to their clients.
A personal manager
A free license for your own use
Partner discounts
Joint marketing opportunities
Partner Learning & Certification
Do you require more information?
ApprovalMax Partner Enquiry
Our Partners ❤️ ApprovalMax
Katherine O'Carroll
"ApprovalMax is an important part of BDO's outsourcing offering as it provides better transparency and control of the finance authorisation process. It helps enable remote management of their clients' finance operations while making sure that levels of data accessibility and security remain high."
Carolyn Tait
"Clients usually don't find it easy to hand over control when transitioning to outsourced accounting and bookkeeping. They want to be involved and see what's going on – which is where ApprovalMax makes a real difference because it enables shared responsibility with the client.

Tools like ApprovalMax are indeed critical to us when implementing business process automation. They increase efficiency and control for the business owner and allow us to deliver truly valuable services to our customers."
Trent Todd
"Automating approvals and processes can save a lot of time and, therefore, money. One of our customers with 30 staff actually reduced costs by 39,000 AUD per year. We measure the time spent, so, the larger a business is, the bigger the savings. Another great example is a business with over 140 staff that achieved a total reduction of over 150,000 AUD per year. Implementing the solution here meant 2.5 days a week of the accounts administrator's time could be reallocated to other activities."